Our customers love us. Why? Because we not only offer expert HVAC services, but we also provide friendly customer service and always put our customers' needs first. Whether you're in need of residential or commercial services, Atlantis Comfort Systems provides professional services for all of your HVAC needs. From maintenance and repair to complete replacements, we will get the job done! See what our customers are saying about us, and learn how we went above and beyond to meet their needs. We can't wait to do the same for you. We always strive to exceed our client's expectations. It's always great to hear feedback from you, If you'd like to contact us with your feedback, please email us at info@atlantiscomfort.com. We would also like to thank you for considering us for your HVAC needs.

My name is Joe Dupre of North Smithfield, RI and Atlantis Comfort Systems is currently completing a demo of two existing systems and replacing them with two new Carrier systems.
The previous systems were 22 years old and problems were detected by an inspection visit from Atlantis Comfort Systems.
Cole Shute, from your Sales Dept. came out to review the problems and recommended replacement of both systems. He gave us a competitive and budget price to replace our existing systems. The price was competitive to other vendors.
We agreed and signed the contract.
Atlantis Comfort started the project with a goal to correct the past problem and day to day work was supervised by Steve, the lead person on the project, who, I can say was conscientious of the work involved and wanted to complete the project with a positive customer satisfaction. The attitude, professionalism and work ethics displayed by him and the crew from Atlantis Comfort Systems was very impressive, whereas I would recommend Atlantis Comfort Systems to complete any HVAC work.
Thank you,
- Joe Dupre

After having been through a stressful HVAC experience, followed by conflicting sizing estimates, I hesitantly contacted Atlantis for an estimate. When this Company's sales rep, Eric, came to my home, I felt as though a "breath of fresh air" had entered. He was not only knowledgeable and polite, but was very patient in alleviating my concerns. The installers were neat, courteous and appeared to work well together. Upon completion of the job, Eric arrived for an inspection of their work and to be certain I was satisfied. Needless to say, I have no hesitation in highly recommending Atlantis Heating & Comfort Systems. Many thanks to Eric for answering my telephone calls so quickly and a job well done.
- Bette H.

I want you to know your installers did a great job and the system has kept us comfortable through the recent heat waves. The electric bill is approximately what it cost us for 7 ceiling fans to run. Great job, great crew and great equipment. Thanks!
-Don & Rose Connolly

Atlantis just recently completed replacement of our entire HVAC system. We were referred by another customer in our building. This was a significant undertaking for our firm, both in terms of the financial outlay, and the logistical obstacles. We are in a second-floor condominium, and the only access to the roof is through another business on the top floor which is closed on weekends. I could not have asked for a better team from your company than Joe Prout, Cole and Anthony. These guys were polite, courteous, and most importantly, enthusiastic and into what they were doing. They never made a fuss over having to travel up and down seven floors repeatedly. What could have been just a grind to get something done went off without a hitch. I wanted to let you know what you may have already concluded. Joe, Cole, and Anthony are an asset to your company, not only in terms of their technical capabilities, but in their enthusiasm and energy for the work they do, which makes for a very positive experience.
-Brian M. Foley - Office Administrator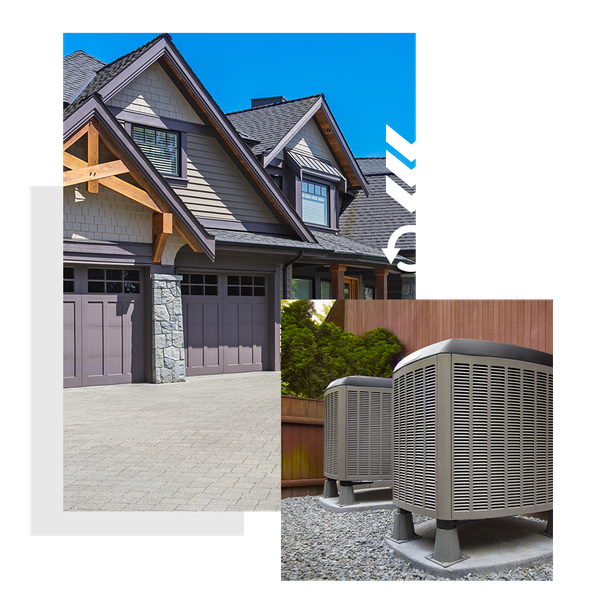 Residential HVAC
From AC repair and maintenance to furnace installation, Atlantis Comfort Systems takes pride in always providing the best possible service to our residential customers. We even provide affordable air conditioning maintenance to ensure that your system is running smoothly and efficiently at all times. We don't want you to have to worry about your HVAC system, especially during the hot summer months or cold winter months. Our team of highly trained and certified technicians is available to make sure your home is comfortable all year round. Even our customers who have been with us for many years continue to rave about our services. Read on to see what some of our residential customers have to say about us and contact our team to get a free quote for our HVAC services today!

I just want to let you know how pleased my wife & I are with choosing Atlantis as our HVAC contractor for the renovation project at our home in Riverside. Eric, Joe, Cole, Anthony, Jimmy, Jeremy & Justin have provided exceptional customer service combined with a quality install of our new Heating/ AC system and have made the process easy for us as homeowners taking the stress out of such a major component of our renovation. It has been said that the key to our business success is to surround ourselves with the highest quality individuals available and I believe you have succeed in that regard with the gentlemen I have met to date. Thanks again and it will be my pleasure to recommend Atlantis HVAC at every opportunity.
-Jeffery L. Johnston

Yesterday I had a split unit installed at 56 Observatory Ave, North Providence RI. I just wanted to compliment the team that came out, I believe it was Jay, Lenny, and Carl. They were fast, friendly, and professional. once Completed, they went over the installation and answered any questions I had. They probably do this day in and day out but I was happy to have them.
-Chris York

I would like to let you know what an excellent job your employees did from the very beginning, when Joe Prout came over to our house to talk to us about the HVAC system to the actual day of installation. Even before the installation both Joe and Eric came over to make sure that everything that was needed for the project would be on their trucks since they would be coming over on the ferry. Eric and your 4 installers that came over did and absolutely incredible installation from start to finish. Therefore, I would highly recommend your company to friends who would like this service.
-Robert G - Prudence Island Property

My 30 year old gas furnace was acting up. Atlantis Comfort Systems was the first company to respond to my request for a repair so I decided to give them a try. The technician Chris arrived exactly when he said he would and was extremely knowledgeable, friendly and helpful. He checked the boiler completely and diagnosed the issue, explaining exactly what was wrong, how much it would cost to fix it and the approximate time it would take to do the repair. I could tell that he knew what he was talking about instantly and it made me feel comfortable with him doing the repair to my furnace. In today's world it is very difficult finding a company that you can trust to do work in your home. I would not hesitate to use Atlantis Comfort Systems again. I'm very pleased with them and highly recommend them.
-Thomas C
Commercial HVAC
At Atlantis Comfort Systems, your business is our top priority. We understand that a comfortable work environment is crucial for your employees and customers alike. That's why we offer a wide range of commercial HVAC services, from installation and repair to affordable air conditioning maintenance, inspections, and more. Our team of certified technicians has the experience and knowledge to get the job done right, no matter what size or type of business you have. Furthermore, our knowledge of preventative maintenance can help keep your system running smoothly and efficiently for years to come. Don't take our word for it, see what our satisfied commercial customers have to say and contact us today for a free quote!

Eric and Chris were friendly, honest, and very professional. They took care of my problem with my boiler carefully explaining the system and how I can make my system work better and last longer. They know their stuff and I would recommend them to anyone with boiler problems
-Walter C

I had been without heat for about 18 hours. I called Atlantis and they responded quickly.As a matter of fact the service technician was tied up with another customer so the Service Manager came and fixed my furnace. I was so appreciative because my grand daughter had pneumonia and could have gotten much worse. Thank you Atlantis for your help you explained everything to me clearly. I would definitely use them again.
-Priscilla R

Atlantis answered my initial call within 24 hours. Told me that the furnace had to be replaced; fair enough it was 33 years old. Service tech got the boss on the phone and gave me a ballpark estimate... followed up the next morning with a written proposal less than the estimate. Oh yeah, they came to my house three times and each time were within a minute or two of times they told me. Solid communication throughout. Couldn't be better! WELL DONE ATLANTIS!
-Paul R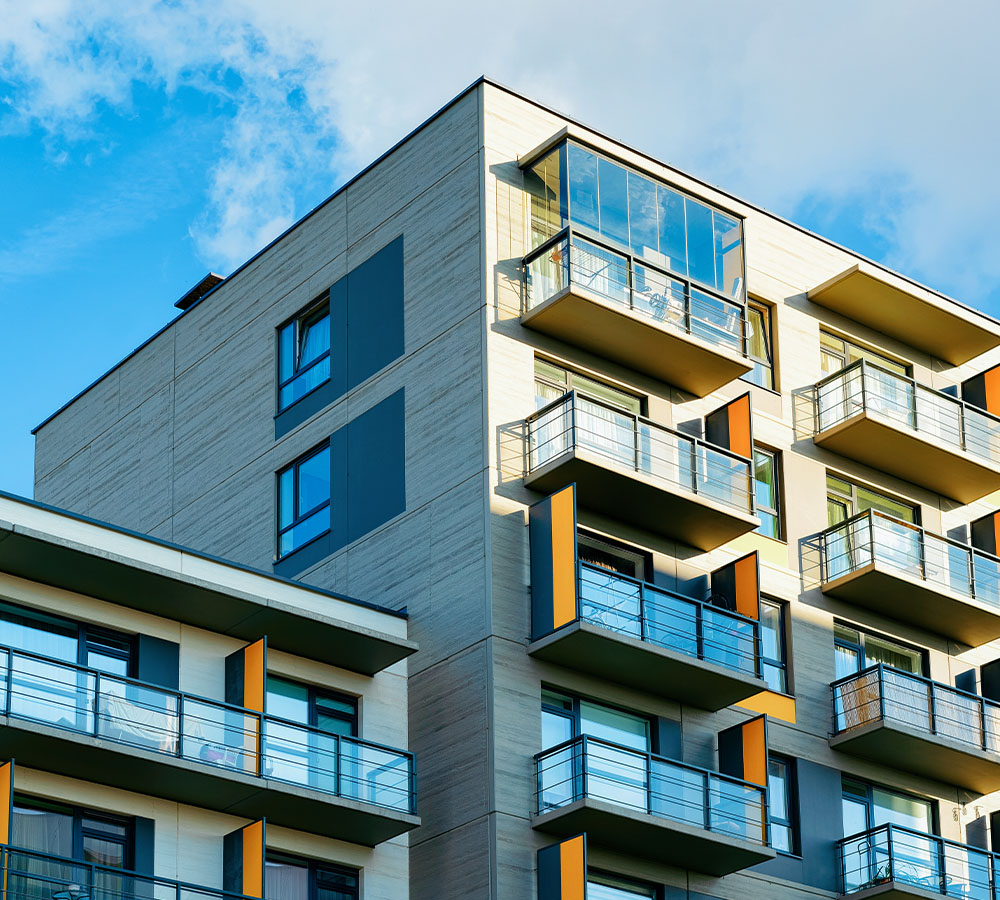 Multi-Residential HVAC
Having one building with multiple apartments or units can be challenging when it comes to HVAC systems, especially if each unit has its own individual system. Atlantis Comfort Systems has the experience and expertise to handle any multi-residential HVAC project. Our services include heating repair, AC repair, heating maintenance, installations, and much more! Our customers who choose us for their multi-residential HVAC needs always come back to us because they know they can count on us to get the job done right the first time. Contact our team today to see how we can help you with your next multi-residential HVAC project and read our reviews to see what our satisfied customers have to say!
Get A Quote

It's always best to work with a company that you can trust and that has a proven track record of success. Atlantis Comfort Systems has been providing high-quality HVAC services to our customers in Rhode Island since 2009. In that time, we have become one of the top companies for HVAC installations, repairs, and maintenance in the state. Our team of highly trained and certified technicians is available at all times to make sure your home or business is comfortable all year round. You can rest assured knowing that you're in good hands when you choose Atlantis Comfort Systems.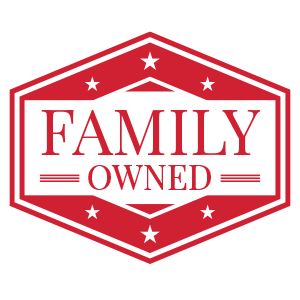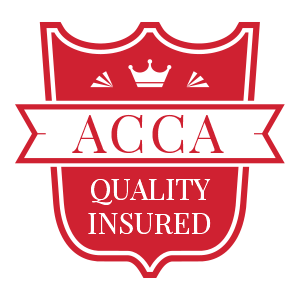 Get A Free Quote
As you can see, our customers are always happy with the services they receive from Atlantis Comfort Systems. We pride ourselves on providing the best possible service to all of our customers, no matter what their needs may be. Are you in need of HVAC services for your Rhode Island home or business? Reach out to our team today for a free quote!
Get Your SpeedyFast Quote Today!