Residential Air Conditioning Installation in Rhode Island
Keeping Your Air Cool When the Summer Hits
Relax, Rest & Repose with Air Conditioning
Rhode Island sees its share of hot summer days where it can be downright brutal to be outside. When the summer hits, it's important to have a place to cool down.
Atlantis Comfort Systems offers the best residential air conditioning in Rhode Island. Our top-notch HVAC technicians can come to your home and install a brand new, energy-efficient air conditioning unit that can be up and running that very day. If you are tired of having trouble falling asleep at night or waking up in a pile of sweat, give our HVAC company a call today!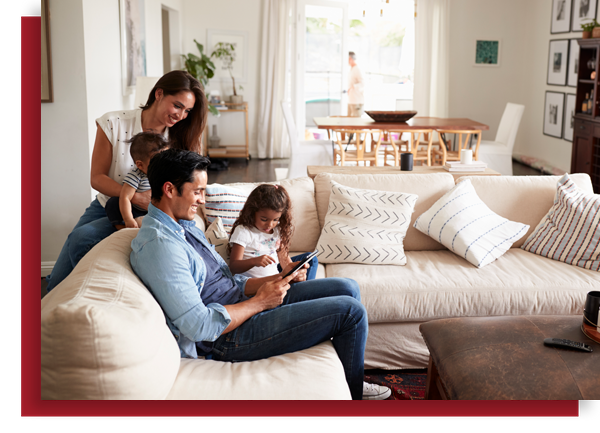 BENEFITS OF RESIDENTIAL AIR CONDITIONING INSTALLATION IN RHODE ISLAND
You're cooler!

You sleep better

You work better

Your home and pets stay cool

Your home is more secure

You lower your risk of heat stroke

Your indoor air quality is improved

Your electronics stay cool

You just overall feel better

And more!
Air conditioning is frankly an essential that you truly can't live without. There are so many benefits to having a working AC unit that can change the way you behave over the hot summer months in Rhode Island.
Atlantis Comfort Systems offers top-rated residential air conditioning installation service throughout Rhode Island. Our distinguishable technicians in red and black gear are more than happy to bring you the relief you deserve. No one should have to sit at home, dripping in sweat, and uncomfortable. We routinely offer specials on residential air conditioning installation, saving you money. Below, we'll take a look at some of the many wonderful benefits of air conditioning installation. Call our HVAC company today!
BENEFITS OF RESIDENTIAL AIR CONDITIONING INSTALLATION

Improved Air Quality
When you run your air conditioning unit, you have the windows shut. This means that outdoor irritants, such as pollen, spores, and pollutants, aren't entering your home. This is good news if you suffer from asthma. Air conditioning installation also mitigates your exposure to indoor allergens, such as dust mites and pet dander. This is because your air is constantly being circulated and filtered as it moves throughout your home.

Improves Your Mood
Let's face it, if you're over-the-top hot and sweating where you sit, you probably aren't in a very good mood. In fact, you may be downright miserable. When you have air conditioning installed in your home by the best HVAC company in Rhode Island, you'll be a comfortable temperature and a much happier person.

Improves Your To-Do List
When you're hot and feel yucky because you are sweating, odds are, you don't want to do much because this will raise your body temperature, making you hotter and sweatier. Thus, you probably don't get much work done around your home without air conditioning. When you partner with Atlantis Comfort Systems, our residential air conditioning installation team will install AC, cooling your home and giving you back your drive to finish out projects around your home and get more work done if you work from home.

Reduces Your Chances of Heat Stroke
Heat stroke kills hundreds every year, mainly amongst the elderly population. Heat stroke is a dangerous condition that occurs when your body overheats and rises to a temperature of 104 degrees Fahrenheit or more. Heat stroke can quickly damage your brain, heart, kidneys, muscles, and more and requires emergency treatment. Air conditioning installation will lower your risk of a heat stroke since it will keep your body temperature from rising to such dangerously-high levels.

Protects Your Electronics
Electronics can get hot because of the inner components that run on motors. These components cause friction that can lead to overheating of your electronics, which is why there's a fan built into many of them. When your home in Rhode Island lacks a cooling system, your electronics find it hard to cool down, which can cause them to overheat. Just like in people, your electronics can have a "heat stroke," overheat, and become damaged, even to the point you would need to replace them. Residential air conditioning installation by Atlantis Comfort Systems can help keep your electronics at a reasonable temperature.

Improves Your Sleep
Sleep is crucial to your body's optimal functioning, healing, and restoration. Lack of sleep can cause you to be less productive at work, affect your memory and your mood, cause you to have high blood pressure and a weakened immune system, and can cause weight gain. Research has shown that the optimal temperature for sleep is somewhere between 60 and 67 degrees, which, in the summer, is only possible if you have an AC unit installation service by Atlantis Comfort Systems. By having a cooler environment, you are more likely to fall asleep faster because your body's temperature naturally lowers as you prepare for bed.

A Safer Home
Many people leave their homes and go off to work, forgetting to close their windows. When they do this, they are opening their homes to a burglar who is looking for an easy target. By investing in residential air conditioning installation, you will have the doors and windows shut in your home, thereby reducing your risk of being a target to burglars.

CHOOSE ATLANTIS COMFORT SYSTEMS IN RHODE ISLAND FOR ALL YOUR RESIDENTIAL AIR CONDITIONING NEEDS TODAY
By investing in air conditioning installation services, you'll reap the many benefits above, such as having better indoor air quality, getting better sleep, and being more productive. While all of these are great benefits, the best benefit that we here at Atlantis Comfort Systems in Rhode Island believe is being a happier person.
You deserve to be comfortable in your home, and in this modern era, air conditioning affords that opportunity. By investing in a top-notch, energy-efficient air conditioning system, you'll be a happier person, feel better about yourself, have more energy to accomplish tasks around your home, and be more likely to make self-improvements. And, to us, that's better than gold.
Atlantis Comfort Systems is all about comfort. In addition to our residential air conditioning installation services, we also offer air conditioning repair and maintenance, as well as furnace installation, repair, and maintenance for homes, multi-family units, and offices. Our HVAC specialists combine award-winning customer service with the highest-quality products to bring you the best workmanship in Rhode Island.
With over 30 years of experience in the HVAC industry, we're the name you can trust. Check our website often for specials on all of our HVAC services. Our professional and friendly HVAC technicians are waiting to make your home as comfortable as possible. Contact our HVAC company for your free estimate on residential air conditioning installation today!
Get Your SpeedyFast Quote Today!
Atlantis Comfort Systems is proud of the legacy we've built so far, and we look forward to working with you for many years to come. Call our Rhode Island HVAC company today!